As always, the best advertising for our gunsmithing efforts comes from our customers. Here's what some of them have to say: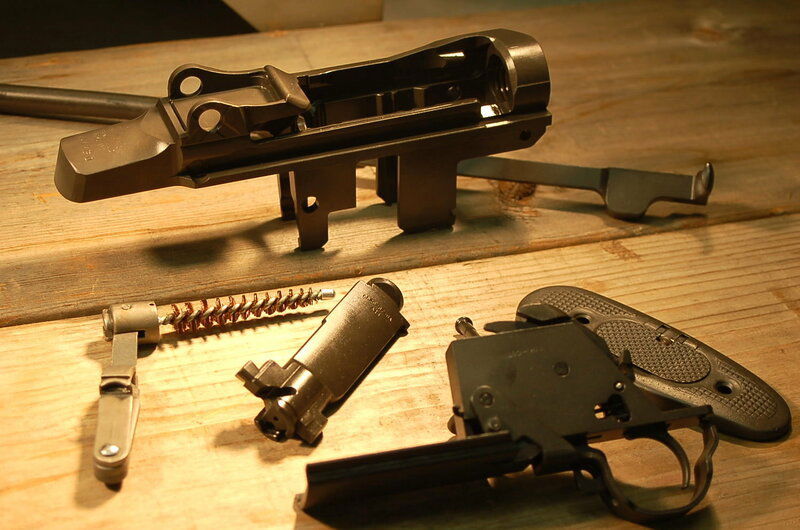 Bob - from Natick
I have been to the Saxonville Armory numerous times over the years and have always been impressed with their work. Most recently I sought Dave's expertise in Cerakoting a Remington R-1, which came out beautifully. Dave's standards are extremely high and it shows in his work!
Brian - from Wayland
David has done a number of gunsmithing services for me. I have had a family heirloom shotgun refurbished and safety checked, had a MP5 clone converted from a pistol to a MA compliant rifle and had him convert the same rifle to an SBR once I received my tax stamp. His work has always been top notch and delivered on time.
Joe - from Bolton
I recently revived my shooting hobby and Saxonville Armory has enabled me to maximize my enjoyment at the range. One example of many: for my first purchase David recommended a rifle and suggested some modifications. That rifle, with his modifications, prints one hole groups at 100 yards with factory ammo. It is the envy of every range I visit. From custom engraving/Cerakoting, to gunsmithing and general recommendations, you will be glad you visited Saxonville Armory.
John - from Wellesley
A few months ago, I needed some assistance in two areas, the disposal of some firearms and the repair of some handguns. I made some inquiries and your company was highly recommended by both gun owners and law enforcement officers. I was not disappointed. The service you provided was outstanding. I was able to dispose of several firearms at fair and reasonable prices. And the repairs were highly successful. I could not be more satisfied and am very grateful for your assistance.
Len - from Sudbury
I had Dave build me a custom AR Rifle. It was done with an awesome bronze Cerakote job as well as putting together a fine rifle. I will go to Saxonville Armory for all my gunsmithing and custom work. Quick turnaround and great service.
Rich - from Framingham
David & crew are nothing short of consummate professionals. They listen to your needs and wants, all while making recommendations. I had a custom AR15 build done here and couldn't be happier with the entire process. From the cerakoting to the machine work, it's all top notch. I regularly service my weapons here as well. I can't recommend them enough!
Richard - from Framingham
I have known Dave for several years and he is an excellent gunsmith with a high enthusiasm for his trade. The first job I hired him for was restoration of a 1980's British battle rifle to as-issued condition, and we test-fired it after a Sunday tactical carbine course - clearly we both speak the same dialect of the gun language. Dave is on the range after time in the shop. He stays on the cutting edge of technical developments in the field, communicates clearly, operates a fair, fully-competent business and I give him my highest recommendation.